Green Line HVAC - South Jordan
Green Line Heating & Air is here to serve all the HVAC and related needs of clients throughout South Jordan and nearby parts of Utah, and that includes you! Our staff of experienced and hard-working technicians is continually being trained by the leading manufacturers in the industry to be sure that all of our heating, air conditioning and indoor air quality services are among the best available anywhere.
Whether you're looking for an air conditioning installation or repair, need ductless heating and cooling support, want to set up a new furnace or heat pump, or would like more information on heat recovery ventilators (HRVs), we've got the skill and know-how for you! Contact us today to learn more about any of our programs.
We're proud to offer solutions to South Jordan clients in each of the following areas:
Furnace installation and repair: We're well aware that furnaces play a particularly crucial role when it comes to your comfort and safety, and we'll work hard to make sure you get the furnace you need and deserve. And if your current furnace is experiencing issues, we'll make every effort to identify them and present you with the most cost-effective solution for your particular dilemma — whether that solution is a repair or a replacement.
Air conditioner installation and repair: When you need reliable, powerful cooling for your home or business, look no further than Green Line Heating & Air. We'll work with all makes and models of air conditioners to make sure that you get the best unit for your needs at the lowest possible price.
Indoor air quality: We're committed to helping South Jordan clients improve their indoor air quality and we'll do our best to make sure you understand your current system and your options. We can help you choose a heating and cooling system that's compatible with the right indoor air quality equipment, plus offer themes like air duct cleaning and air handler installation to ensure you have the healthiest indoor air around.
Water softener: Are you thinking about installing a water softener to help with your South Jordan home or business? Green Line Heating & Air is ready and willing to help take care of this process quickly and beautifully, whether you're interested in a standard salt-based system or would like us to look into high-efficiency alternatives.
Water heater services: We offer solutions for both traditional and tankless water heaters, and our South Jordan professionals are standing by to help you determine the best heating method for your home or business. We'll carefully assess your unique needs and present you with a heater that's designed for ultimate performance, long-term durability and maximum efficiency.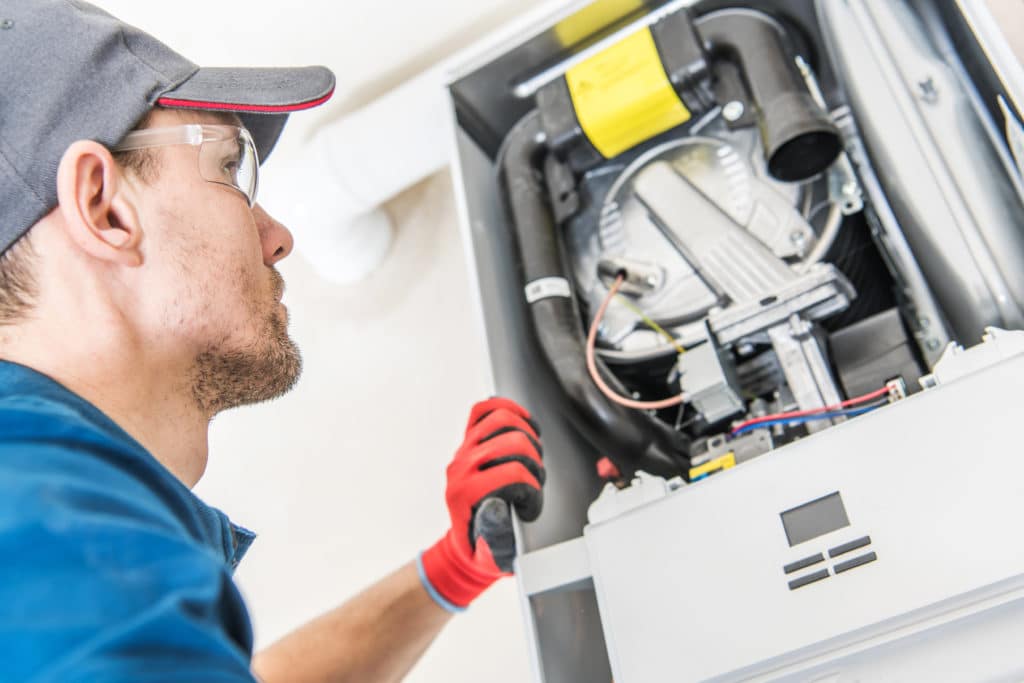 All of the above services are provided by our team of highly qualified technicians, who are dedicated to helping South Jordan clients enjoy the best possible indoor living. Whether you seek a furnace repair or need an AC installation in your home or office, count on our team for fast and friendly service — plus high-quality workmanship to ensure that your system will last for years to come.
For more information about any of our HVAC services in South Jordan or any other part of Utah, speak to the team at Green Line Heating & Air today.