Heater and Furnace Installation
Whether you need furnace installation for a new build or furnace replacement at your existing Riverton & Herriman, Utah, home, Green Line Heating & Air is the company to call. Our HVAC company has many years of experience, and our highly trained technicians can install both electric and gas furnaces.
Furnace Installation for New Builds
Are you building your own home? That's so exciting! You get to have everything exactly the way you want it. But when it comes to your furnace, you probably need some guidance.
The size of the furnace you buy is tied to the size of your home. If the furnace you choose is too small for your home, it will run constantly. If it's too large, it may heat your home unevenly and short cycle, causing your furnace to run for longer than necessary and to wear out faster.
When you're building a home, it's important to work with an HVAC service company with enough experience to be able to assess your home's structure correctly and recommend the right size furnace for installation.
Furnace Replacement in Riverton & Herriman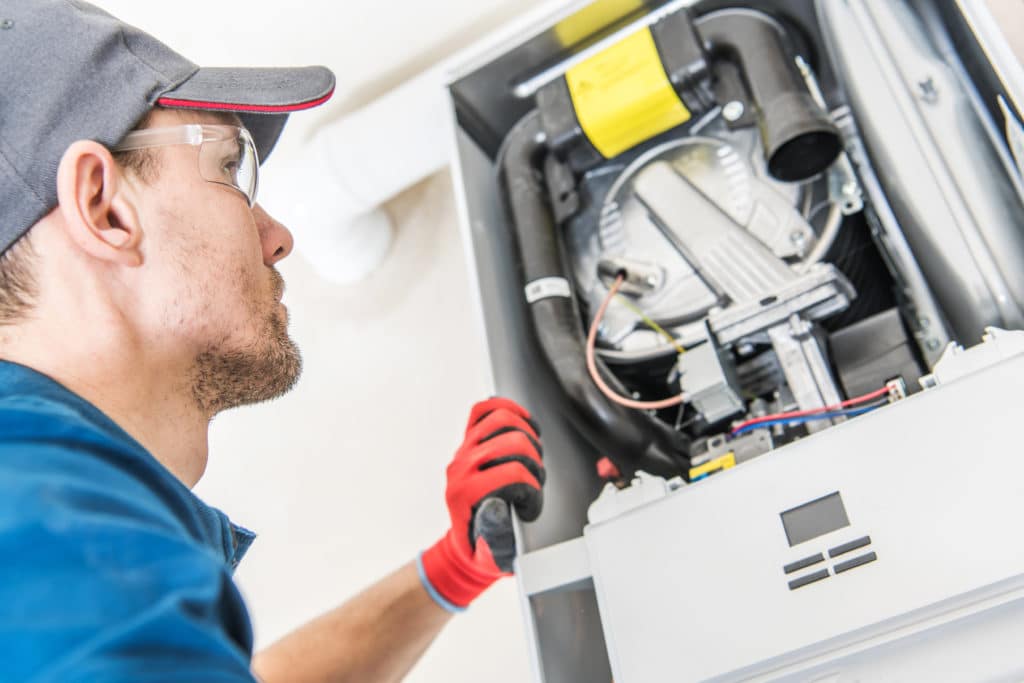 When it's time for furnace replacement at your Riverton or Herriman, Utah, home, you may think you should buy the same furnace you had previously. This may be a good idea, but it may not.
If you have added to your living space by finishing an attic, basement or garage, or by building an addition, your old furnace was likely having a hard time keeping up with demand. A larger furnace would be a better choice.
Furnace technology has improved over the last 10-20 years, and although the new model of your old furnace is likely more efficient than the old one, a different brand may have made more headway in this time. Our furnace installation experts know which furnaces are the greenest, which ones get the highest customer ratings and which perform the best, and we can make recommendations to you.
Gas Furnaces vs. Electric
When you're considering furnace replacement or installation, you may wrestle with the gas-versus-electric question. Generally speaking, gas furnaces cost more than electric furnaces to buy, but they cost less to operate. Although natural gas prices fluctuate with supply and demand, gas has always been cheaper than electricity.
However, if you are looking at furnace replacement and you have an electric furnace now, you must consider the cost of converting to gas. If you already have a gas line in your home that powers other appliances, the cost will be far less than if you have to bring the gas line in from the street.
When you consider the added expense of conversion, you must also factor in how much money you will save with your gas furnace. If you plan on living in the home many years, you will likely recoup the money you spent on the investment. Further, your home value will be higher with a gas furnace.
Best Furnace Service in Riverton & Herriman, Utah
If you live in Riverton, Utah, or the surrounding area, rely on Green Line Heating & Air for furnace replacement and furnace installation. We are the local experts that homeowners count on.