Winters in Riverton & Herriman, Utah, get chilly, and if your heating system isn't working right, you'll need furnace repair, ASAP. We hope that doesn't happen to you, but if it does, call the professional team at Green Line Heating & Air. The technicians at our HVAC company are trained and certified to work on all makes and models of both electric and gas furnaces and you can rest assured we'll fix the problem quickly.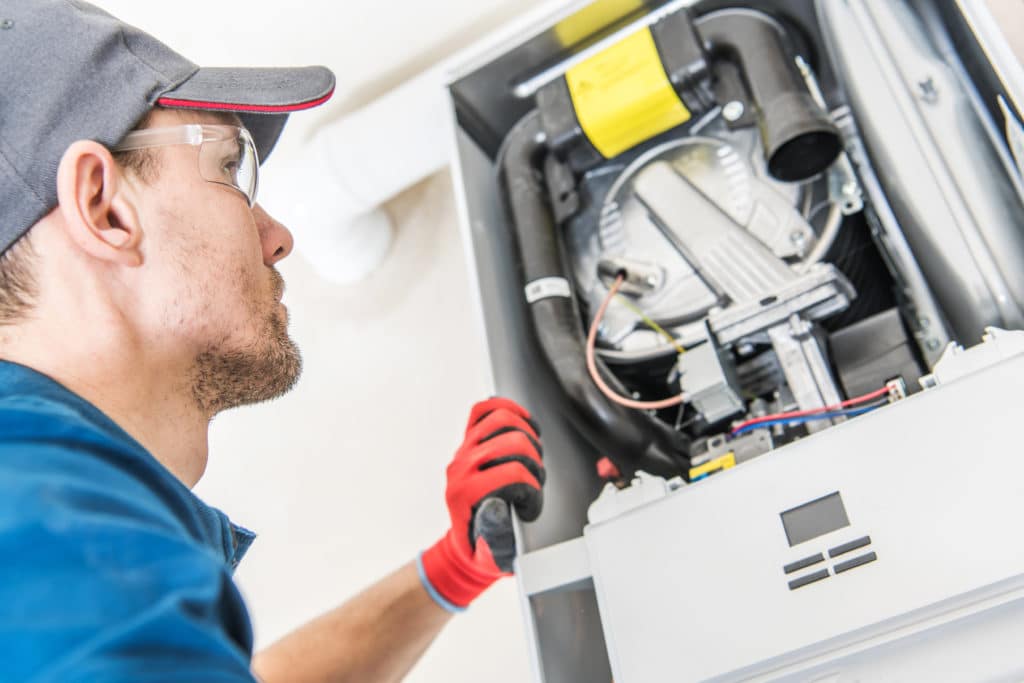 You can reduce your chances of needing to put in an emergency furnace repair call by scheduling regular maintenance for the furnace at your Riverton or Herriman home. As a homeowner, you can do your part by changing your furnace's air filter regularly — about once a month or more often if you have pets that shed.
When your air filter is clogged, you make your furnace work harder. It may cycle on and off more frequently in an effort to achieve the temperature you have set, but much of the heat remains in the furnace because the fan is not strong enough to push it through the clogged filter. This reduces the life of your electric or gas furnace.
Beyond changing the filters, homeowners should have an HVAC company such as Green Line Heating & Air check their furnace once a year, ideally just before winter. We check all the parts, replacing any that seem worn. This way, your furnace will not suffer a sudden breakdown in the middle of a cold Utah night.
Electric and Gas Furnace Repair
If possible, it is best to call for furnace repair service when you first notice something awry with your furnace. This could be frequent cycling on and off, inability to reach the set temperature, or loud or unusual noises. Also, if your heating bills are noticeably higher and there hasn't been a recent cold spell, this could be a sign your furnace is working inefficiently.
The age of your furnace has much to do with its ability to heat your home. Most furnaces last 15-20 years. If your furnace is still running after that, it is time to start putting money aside for the inevitable furnace replacement.
But our HVAC company wants you to get your money's worth out of your original furnace, so we will do everything we can to repair your furnace when it breaks to get it running efficiently again. Many times, furnace repairs are uncomplicated and inexpensive, and we can have your home toasty warm again in no time. We also offer regular gas and ac maintenance services to keep your house running strong and help you avoid the hassle and expense of a sudden breakdown.
Finally, if it is time to replace your gas furnace, we have a wide selection of quality furnaces from trusted manufacturers that will meet all your heating needs. We can guide you through the process of selecting the right size and efficiency for your home, and our team of experienced HVAC maintenance and installation technicians will take care of the installation to ensure a smooth transition.
Preferred Furnace Service in Riverton & Herriman, Utah
If you live in the Riverton or Herriman, Utah, area, depend on Green Line Heating & Air for furnace and air conditioner replacement, repairs, maintenance, replacement and installation. A furnace that operates reliably and efficiently saves you money on heating bills and furnace repair costs, so partner with us to keep your furnace in tip-top shape. Call today for furnace repairs and air conditioning installation or to schedule an annual HVAC service call.